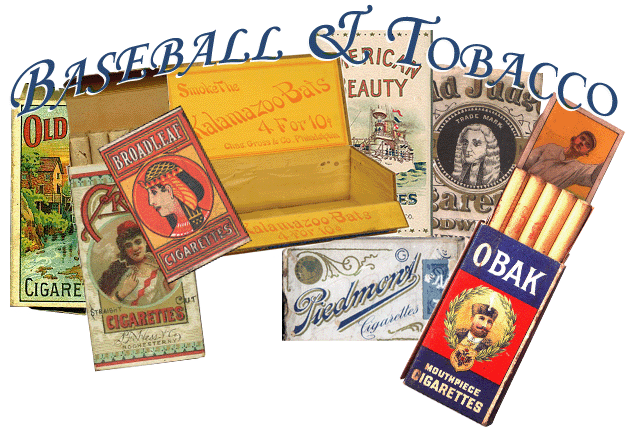 1911 HELMAR STAMPS T332
Home | Research Center | Cigarettes Boxes & Tobacco Packs | For Sale | Links | Contact

The T332 stamp series is one of two baseball stamp series produced during the 'teens (the other being the Piedmont Art Stamps). Issued in 1911 by the Helmar Tobacco Company, they were originally packaged inside glassine envelopes (see above) found inside 10-count clam shell boxes of Helmar Cigarettes. The complete set of stamps totals 180, with over 50 different known frame variations.

Helmar cigarette boxes are also quite common and are often regarded as the most inexpensive of all baseball-realted cigarette boxes.


Approximate value of a Helmar cigarette box - $40.00.
BACK TO CIGARETTE BOXES & TOBACCO PACKS