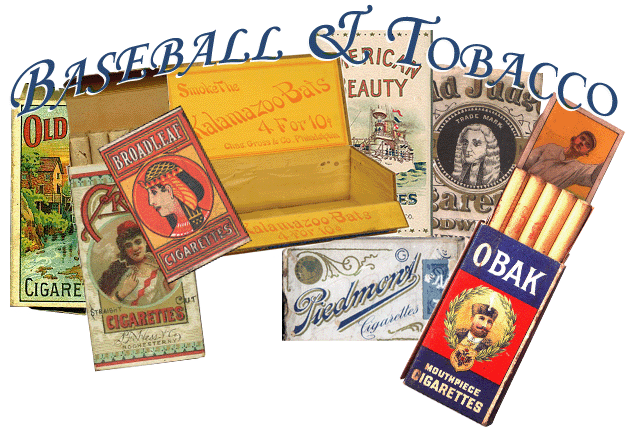 RESEARCH CENTER
Home | Research Center | Cigarettes Boxes & Tobacco Packs | For Sale | Links | Contact

Proper identification and dating of a cigarette or tobacco pack is often a difficult task as manufacturers would use the same design, color scheme and packaging for many years with only slight variation. To further complicate matters, cigarette and tobacco manufactures would also package the cigarette or tobacco product at a variety of different plants and manufacturing facilities in various locations (mostly in the eastern United States). However, baseball cards had limited production runs and were only inserted into packs during certain year(s) and at certain manufacturing facilities. Therefore, when properly identifying a cigarette or tobacco pack, collectors will look to whether the "date", "factory code", "district code" and "state of production" correctly match the baseball card issue.

The following tabs contain a compilation of research material that will help the collector properly identify the correct factory code, district code and state of production, and in most cases, date the cigarette or tobacco pack by using the tax stamp, manufacturer's notice and health warnings in order to determine whether it was manufactured during, and corresponds to, the limited production and insertion of baseball cards into the product.

The first tab offers information on tax stamps, manufacturer's notice and health warnings that may be used in order to identify the year the pack manufactured. The second section offers factory number, district, and state of manufacture codes for virtually every baseball tobacco card issue ever produced.
DATING INFORMATION | CODE INFORMATION