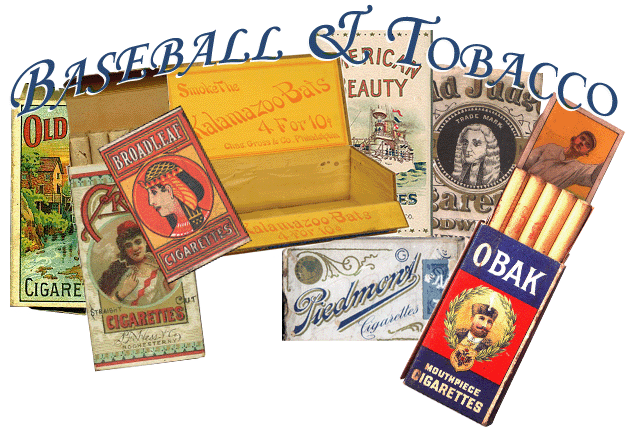 1922 FANS CIGARETTES T231
Home | Research Center | Cigarettes Boxes & Tobacco Packs | For Sale | Links | Contact

In what might be the rarest set in the hobby, these black and white cards were issued in 1922 by the Tobacco Products Corporation in its 10-count slide and shell boxes of Fans Cigarettes. Only two examples of T231s have ever reported; Frank Baker and Carson Bigbee.

Like their baseball card counterparts, Fans Cigarettes boxes may be the rarest of all baseball related cigarette packages. In fact, it wasn't until the summer of 2008 that the first confirmed photograph of a Fans Cigarettes box was located. The box pictured above is actually a photocopy from the front cover of the April 1984 issue of "Brandstand" that featured cigarette boxes from the Richard Stieger collection. The current whereabouts of the pack pictured above are unknown.


Approximate value of a Fans Cigarettes pack would be $1250.00+.
BACK TO CIGARETTE BOXES & TOBACCO PACKS