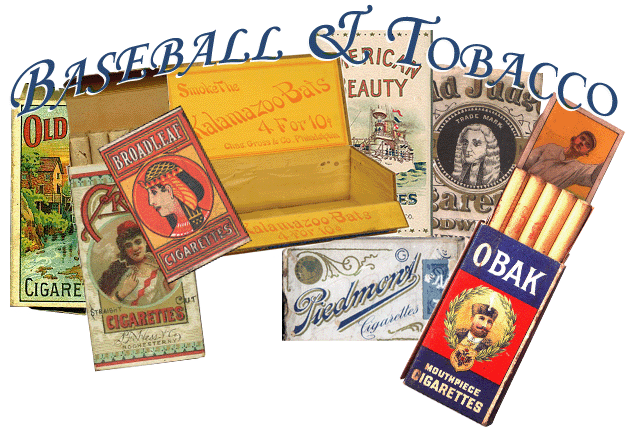 1912 T227
Home | Research Center | Cigarettes Boxes & Tobacco Packs | For Sale | Links | Contact

The "Series of Champions" cards were issued by the American Tobacco Company in 1912. The set contained a total of 25 different cards, four of which were baseball players. Each card was unnumbered. The cards were packaged inside packs of Miners Extra or Honest Long Cut smoking tobacco. While Honest Long Cut tobacco packages are fairly common and relatively easy to locate, Miners Extra tobacco packs are very difficult and are rarely seen for sale.


Approximate value of an Honest Long Cut package - $75.00.
Approximate value of a Miner's Extra package - $250.00.
BACK TO CIGARETTE BOXES & TOBACCO PACKS