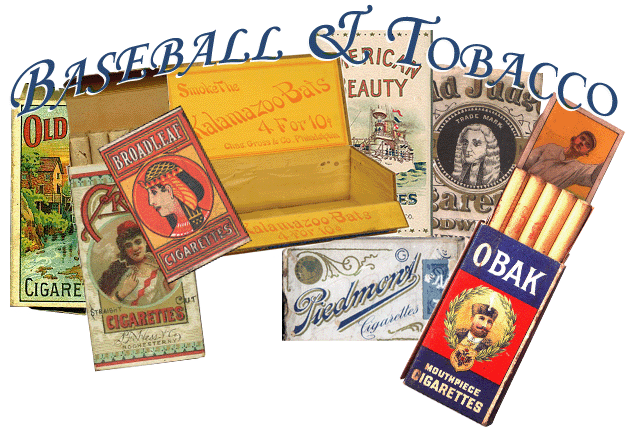 1910-11 MONO CIGARETTES T217
Home | Research Center | Cigarettes Boxes & Tobacco Packs | For Sale | Links | Contact

This rare set was issued in 1910-11 by the Mono Tobacco Company. While the complete set boasts 200 various cards, 25 known baseball cards featuring players from the Pacific Coast League were included. The cards, themselves, are fairly simple in design with only a modest black and white action shot of the player on the front.

The cards were packaged inside slide and shell boxes of Mono turkish blend cigarettes. Open boxes of Mono are next to impossible to find and would be a cornerstone to any cigarette pack collection. Since 1997, I have only been able to document the existence of two cigarette boxes.


Approximate value of an empty box would be $1000.00+.
The Mono cigarette box pictured above is from a private collection and does not belong to me.
BACK TO CIGARETTE BOXES & TOBACCO PACKS