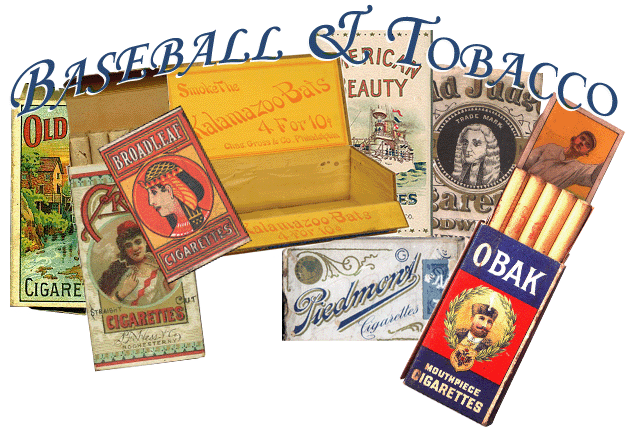 1909-11 OBAK CIGARETTES T212
Home | Research Center | Cigarettes Boxes & Tobacco Packs | For Sale | Links | Contact

Issued between 1909 and 1911 by the American Tobacco Company in California, the set is broken into three series and contains a total of 426 cards, all of which depict West Coast minor league players.

The cards were packaged inside slide and shell 10 count packs of Obak Cigarettes. The cigarette box design did not vary at all between the series and the only distinguishing factor would be the difference in tax stamp and/or overprinting. (The Obak Cigarette pack pictured above still retains its' original first series baseball card.) Obak Cigarette packs are relatively easy to locate and do not demand outrageous prices.


Approximate value of an Obak cigarette box (regardless of series) would be $125.00.
BACK TO CIGARETTE BOXES & TOBACCO PACKS