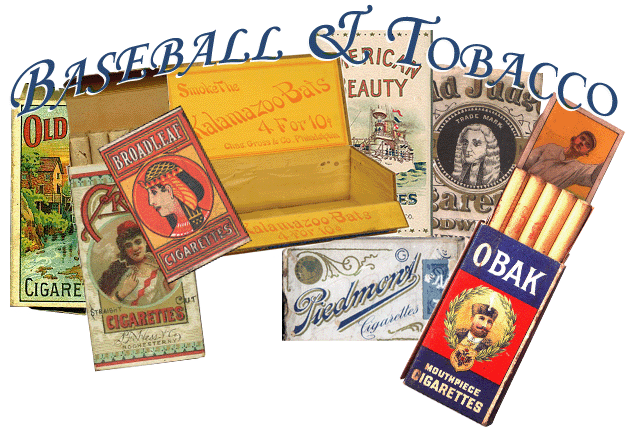 1910 CONTENTNEA CIGARETTES T209
Home | Research Center | Cigarettes Boxes & Tobacco Packs | For Sale | Links | Contact

Produced in 1910 by the American Tobacco Company and packaged inside 10-count slide & shell cigarette boxes of Contentnea Cigarettes, the T209's are comprised of two subsets – the color series and the photo series. Both of these subsets featured minor league players from the Virginia, Carolina Association and Eastern Carolina Leagues. The reverse of the cards list the three leagues and contain an ad for Contentnea Cigarettes. The cards, themselves, are not widely collected as none of the players never really became well known.

Contentnea cigarette packs are extremely difficult to come locate and I have only been able to document the existence of about 12 or so. In the last 5 years, I only know of two boxes which have been available for sale. Surprisingly, however, Contentnea cigarette boxes do not command prices commensurate with their rarity.


Approximate value of an empty box would be $200.00+.
The Contentnea cigarette box pictured above is from a private collection and does not belong to me.
BACK TO CIGARETTE BOXES & TOBACCO PACKS