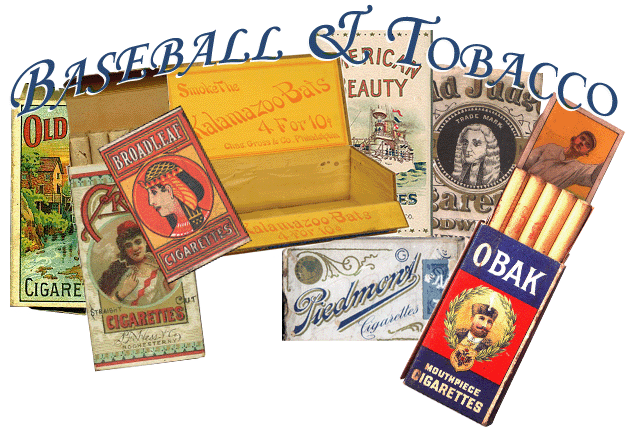 1913 FATIMA T200
Home | Research Center | Cigarettes Boxes & Tobacco Packs | For Sale | Links | Contact

Issued by Ligget & Myers Tobacco Co. in 1914 with Fatima their brand cigarettes, the T200 set consists of 16 team cards; eight National League teams and eight American League teams. Several of the cards are more difficult to obtain than others. The card backs contain an offer for an enlarged copy of a team card minus the advertising on the front, in exchange for 40 Fatima cigarette coupons. These large T200 premiums are very rare and have a value 12-15 times greater than a common T200 card.

The cards were packaged inside 100 cigarette tins of Fatima. They were wrapped in wax paper and aluminum foil. The tins, themselves, are fairly common and can often be found for sale. Usually, however, rusting, denting, chipping and other condition problems may plague the tin.


Approximate value of a 100-count Fatima cigarette tin would be $85.00.
BACK TO CIGARETTE BOXES & TOBACCO PACKS