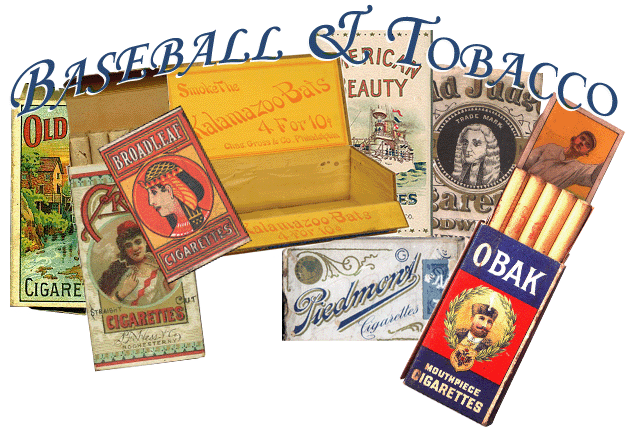 1912 TURKISH TROPHIES S81
Home | Research Center | Cigarettes Boxes & Tobacco Packs | For Sale | Links | Contact

The S81 "silks" were issued in 1912 and are closely related to the T3 Turkey Red Cabinet cards. There were a multitude of subjects issued such as actresses, Indian chiefs, female athletes, college mascots, famous generals, and 25 different baseball players. The S81s were offered as a premium in conjunction with Turkish Trophies cigarettes. According to advertisements of the period, the silks were redeemable in exchange for 25 coupons found within Turkish Trophies cigarette boxes.

Turkish Trophies cigarette boxes are clam shell in design and contained 10 cigarettes. They are relatively easy to obtain.


Approximate value of a Turkish Trophies cigarette box would be $65.00.
BACK TO CIGARETTE BOXES & TOBACCO PACKS