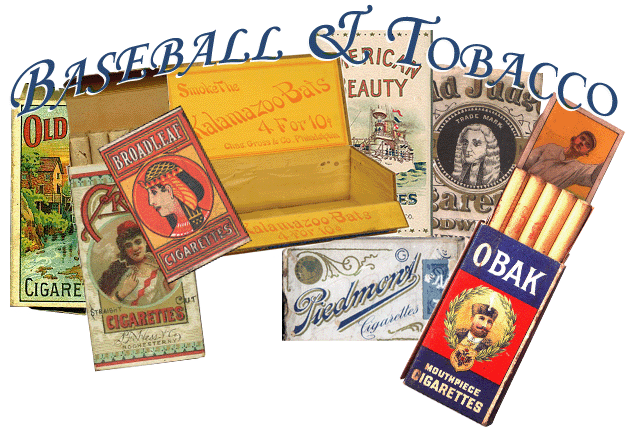 1887 KALAMAZOO BATS TEAM N693
Home | Research Center | Cigarettes Boxes & Tobacco Packs | For Sale | Links | Contact

Issued in 1887 by Chas. Gross & Co. of Philadelphia, the N693 set contains a total of six team cards. The N693s are the same carte de Vista (CDV) size as N690s.

It is believed that these scarce cards were packaged inside cigar packs of Kalamazoo Bats. These packs are incredibly difficult to locate. Since 1995, I have only been able to document the existence of one such pack (pictured above).


Approximate value of an empty pack would be $1000.00+.
BACK TO CIGARETTE BOXES & TOBACCO PACKS