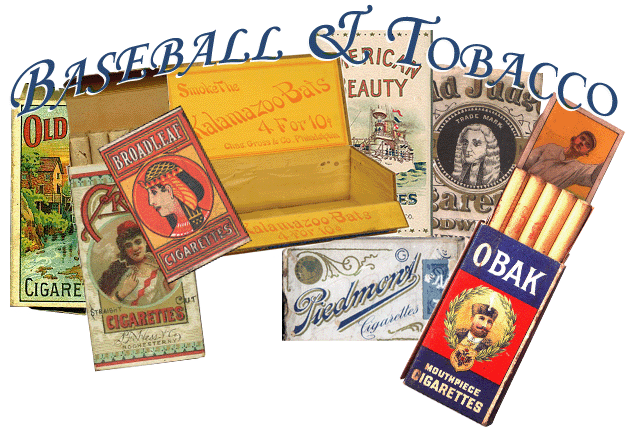 1887 LONE JACK N370
Home | Research Center | Cigarettes Boxes & Tobacco Packs | For Sale | Links | Contact

This extremely rare set was produced in 1887 by the Lone Jack Cigarette Company of Lynchburg, Virginia. The set itself consists of thirteen players from the St. Louis Browns' Championship team.

Like the cards that were once packaged inside, Lone Jack cigarette boxes are some of the most elusive of all baseball related cigarette boxes. Since 1997, I have only been able to document seven examples (in three different styles). While it is unknown exactly which style cigarette box contained the N370 baseball cards, the style pictured below did retain its original non-baseball card so it is conceivable this style was used for all tobacco card inserts.


Approximate value of an empty box would be $1000.00+.
BACK TO CIGARETTE BOXES & TOBACCO PACKS