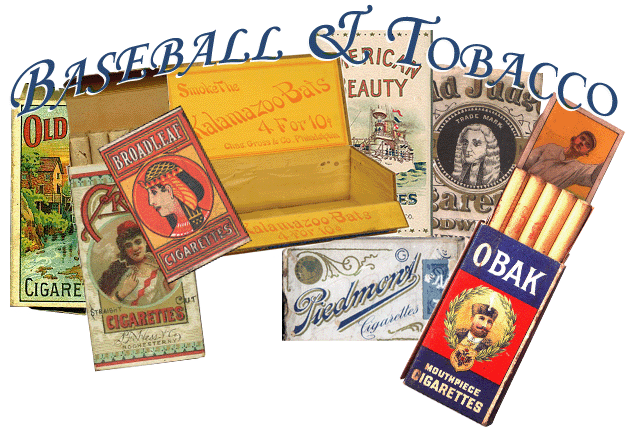 1888 S.F. HESS CALIFORNIA LEAGUE N338-1
Home | Research Center | Cigarettes Boxes & Tobacco Packs | For Sale | Links | Contact

Issued by the S.F. Hess Company of Rochester, NY in 1888, this was the second baseball set produced in as many years. This set includes players from the California League. Cards are extremely hard to locate and are very valuable.

As before, these cards were packaged in boxes of Creole Cigarettes. However, the Creole cigarette box used for distribution of the N338-1 set is different in design than that used for the N321 sets. This Creole box, though less ornate in design, is equally as rare as the ornate versions.


Approximate value of an empty box would be $400.00+.
BACK TO CIGARETTE BOXES & TOBACCO PACKS