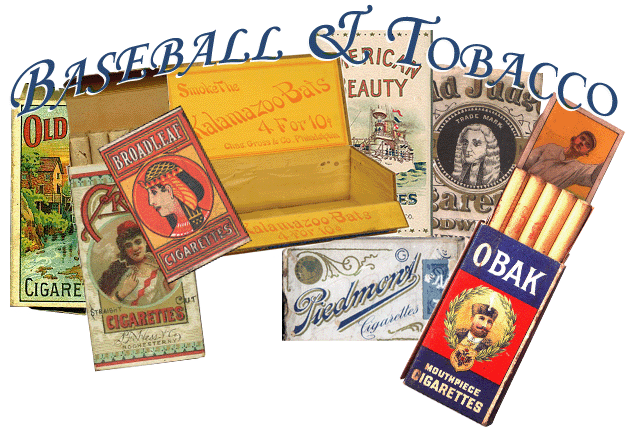 1888 W.S. KIMBALL CHAMPIONS N184
Home | Research Center | Cigarettes Boxes & Tobacco Packs | For Sale | Links | Contact

Issued in 1888 by the W.S. Kimball Company of Rochester, NY, this set was produced to compete with the Goodwin and Allen & Ginter sets of the period. The complete set boasts 50 "champions" cards of various athletes and other prominent people. Of the 50 cards, four are baseball players. These cards depict a posed portrait above a drawing of the player in action. The four ball players included in the set are Hardie Henderson, James "Tip" O'Neil, Ernest A. Burch, and Dell Darling.

The N184's were inserted into 10 count slide & shell boxes of High Grade Cigarettes. While original boxes are moderate to difficult in terms of rarity, they will occasionally be offered for sale.


Approximate value of an empty box would be $200.00+.
BACK TO CIGARETTE BOXES & TOBACCO PACKS