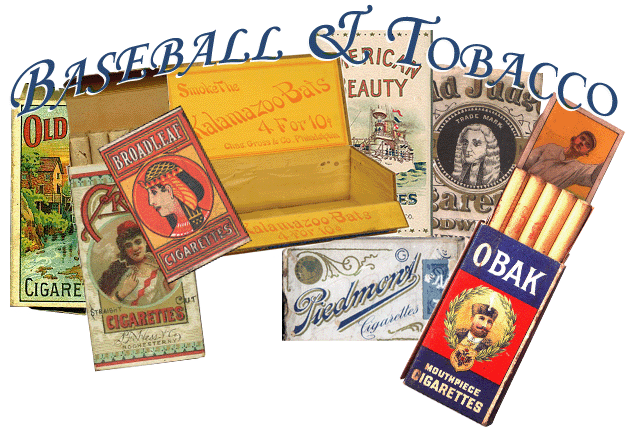 1887 GYPSY QUEEN N175
Home | Research Center | Cigarettes Boxes & Tobacco Packs | For Sale | Links | Contact

Produced by the Goodwin & Co. of New York in 1887, this set featured 125 small cards and 9 large cards. Both the small and large cards were inserted directly inside 10 count slide & shell cigarette boxes of Gypsy Queen Cigarettes. Gypsy Queen cigarette boxes are exceedingly rare and literally impossible to find. The Gypsy Queen cigarette box pictured above is part of the private collection of Leon Luckey.

It should also be noted that a few variety of Gypsy Queen cigarette boxes exist today. One of these styles is what I call the "ornate" box. This style, while graphically is far superior to the version pictured above, predates the distribution of cards. There is also another version of the Gypsy Queen slide & shell box which, like the one pictured above, is less ornate. At this time, it is impossible to say for sure which style, or if both styles, were used with the distribution of cards.


Approximate value of a Gypsy Queen Cigarettes box would be $2500.00.
BACK TO CIGARETTE BOXES & TOBACCO PACKS