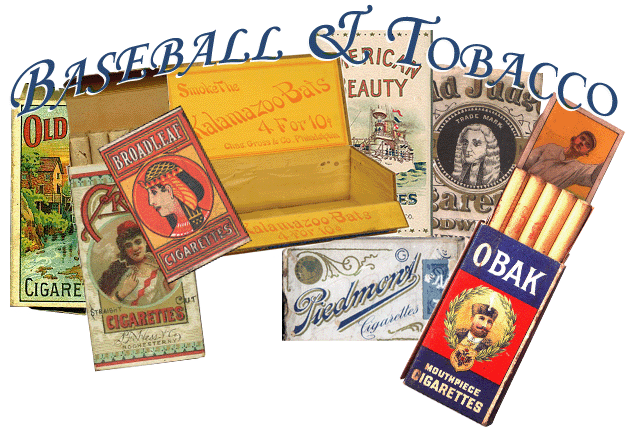 1887-90 OLD JUDGE N172
Home | Research Center | Cigarettes Boxes & Tobacco Packs | For Sale | Links | Contact

This was the second set of baseball cards issued by the Goodwin & Company of New York. The cards were packaged in Old Judge Cigarette boxes between 1887 and 1890. This set boasts 561 cards with over 3,600 variations. It continues to be one of the most highly sought after tobacco issues today.

Old Judge Cigarette boxes are fairly scarce although not impossible to find. However, they often command prices in excess of what their "true" value should be since Old Judge slide and shell boxes are possibly the most desired of all baseball related cigarette collectors.


Approximate value of an empty Old Judge Cigarettes box dating between 1887 and 1890 would be $450.00.
BACK TO CIGARETTE BOXES & TOBACCO PACKS