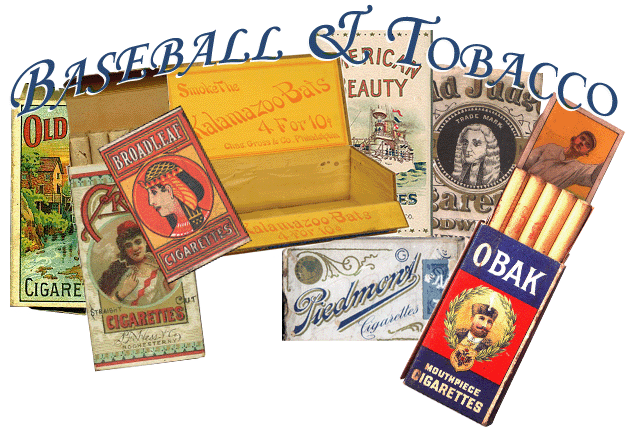 1909 DERBY CIGARS
Home | Research Center | Cigarettes Boxes & Tobacco Packs | For Sale | Links | Contact

There is much mystery that surrounds this set and even today, questions as to its origin remain unanswered. The cards have no advertising to indicate their origins, but it is generally accepted that this obscure set was issued in 1909. To date, 12 cards have been found for this set, all of which picture members of the New York Giants.

It is believed that these mysterious cards were inserted inside boxes of Derby "Little Cigars," a product of the American Tobacco Company. Derby Cigar boxes are fairly uncommon, but can occasionally be found for sale.


Approximate value of an empty box would be $125.00.
BACK TO CIGARETTE BOXES & TOBACCO PACKS